The changing nature of UK aid to Ghana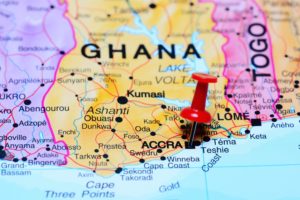 A country portfolio review of all UK official development assistance (ODA) to Ghana from 2011 to 2018/2019.
Background
The UK has a longstanding development partnership with Ghana, having invested over £2 billion in aid over the last two decades.
However, in line with Ghana's achievement of lower-middle income status in 2010, the aid relationship between the two countries is evolving. Since 2012, the portfolio has been reoriented towards helping Ghana overcome its economic and governance challenges and mobilise the resources to finance its own development.
However, Ghana's persistent poverty and growing inequality suggests there is still a role for UK aid to play in delivering better human development outcomes and protecting the results of past assistance.
Scope
This is the first country portfolio review by ICAI, representing a new way of analysing the impact of UK aid at a country level. It is a qualitative review and will assess the relevance, effectiveness and sustainability of all UK ODA flows to Ghana relative to the UK's objectives, with an emphasis on:
Transforming the Ghana economy: Contribution of UK aid to inclusive growth in Ghana.
Leaving no one behind: Contribution of UK aid to tackling extreme poverty and vulnerability in Ghana, including through addressing gender disparities.
Building Ghanaian Institutions: Contribution of UK aid to the development of competent and sustainable Ghanaian institutions.
Transition in the UK/Ghana partnership: The management of transition in the UK/Ghana partnership and safeguarding of past development gains.
This review will cover all UK official development assistance (ODA) to Ghana from 2011 to the end of the 2018/2019 fiscal year. This encompasses the shift in the programmatic focus of UK aid as articulated through the DFID Ghana Operational Plan 2011-15, and accelerated in the DFID Ghana Business Plan 2016-17 to 2019-20. The review will cover all bilateral UK aid to Ghana from all UK government departments and the UK attributed share of multilateral aid.
We will conduct a literature review and a review of UK Aid's strategy and policies at the global, regional, country and thematic/sector level. We will then review existing ODA data and we will collect and analyse secondary evidence of the relevance, performance and sustainability of UK aid-supported programmes in Ghana and of progress against UK aid objectives for the portfolio. We will also conduct a stakeholder consultation to solicit feedback from key institutional informants and Ghanaian citizens across the themes of interest for the review.
Review questions
How well has the UK aid portfolio responded to Ghana's development needs and UK strategic objectives?
How effective has UK aid been in achieving its strategic objectives in Ghana?
How likely are the results of UK aid to be sustained in the future?
Approach paper
For more information read the full approach paper: