Message from Chief Commissioner Alison Evans
1 Jul 2015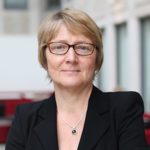 I'm delighted to be leading ICAI at this challenging and crucial time for development. I will be joined by three new commissioners, Francesca Del Mese, Richard Gledhill and Tina Fahm, who bring an extensive range of skills and experience to the team.
At ICAI, we work to ensure UK aid is spent effectively for those who need it most and delivers value for UK tax payers.  We do this by advising and reporting to the International Development Committee (IDC) of the UK Parliament, and through engaging with  the Department For International Development (DFID)and other Official Development Assistance (ODA) spending departments.
We believe that UK Aid, at its best, delivers real and meaningful change for people living in poverty. We recognise that ensuring the best possible performance across a large and complex portfolio of programmes, partners and countries, often in the most difficult circumstances, is a continual challenge. We also note that as a 0.7% donor, the stakes for UK development assistance have never been higher. In this context, we believe that ICAI has a unique and important role to play in providing the IDC with robust analysis of UK aid's claims to effectiveness and in contributing to organisational learning across DFID's development portfolio.
Looking ahead, the way ICAI works will be evolving. We are keen to take a strategic look at how UK aid is responding to global and local development challenges. We will be introducing different styles of review so that our work reflects better the evolving context and ambition for UK development assistance; but we will still look in depth at single programmes and business processes from time to time.
In terms of method we will seek to test DFID's claims to beneficiary impact (by testing theories of change), and assess how far UK aid is investing in and building on evidence of what works. We will not conduct our own impact evaluations, but rather use and assess the quality of existing evidence, including evaluations funded by UK aid, while drawing on third party evidence where we see fit.
Over the next few months we'll be developing our 4 year rolling work plan and we are keen to hear from stakeholders about where we should focus our efforts.