New Commissioner Team at ICAI
1 Jul 2015
The new commissioner team has taken up their posts at the Independent Commission for Aid Impact today. Led by Chief Commissioner, Dr Alison Evans, the team comprises Francesca Del Mese, Tina Fahm and Richard Gledhill.
The appointments are for 4 years and have been made in accordance with the Office of the Commissioner for Public Appointments (OCPA) guidelines.
Dr Evans said, "I'm delighted to be leading ICAI at this challenging and crucial time for international development and for UK aid.  Francesca, Tina and Richard bring an extensive range of skills and experience to the team. We will be building on our predecessors work to ensure that UK aid is spent effectively for those who need it most and delivers value for UK tax payers."
Biographies:
Dr Alison Evans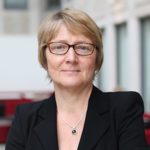 Alison is a development economist with 30 years of experience in research, policy and evaluation and with geographic experience in southern and eastern Africa, south-east Asia and the Balkans.
After gaining degrees from Sussex and Cambridge Universities, she began her career as an academic before joining the staff of the World Bank in 1994. There she worked in country economics, policy and evaluation and was part of the team that produced the World Development Report 1997 and the Bank's first Annual Review of Development Effectiveness.
Most recently she was Executive Director of ODI, the UK's leading think tank in international development and humanitarian affairs. Alison specialises in issues of aid and development effectiveness and is a frequent adviser to senior decision makers across the bilateral and multilateral development system.
Francesca Del Mese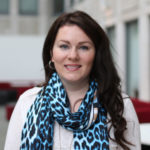 Francesca is an international criminal and human rights barrister, having qualified in 1998. She has worked in many countries (including Libya, Iraq, Sudan, South Sudan, Bangladesh, Jordan, Lebanon, Viet Nam, Georgia to name a few).
Past positions include being the Legal Advisor to the UN Mission of Inquiry into Syria, advising the Vietnamese government on engagement with the UN Human Rights Committee, advising the Bangladeshi government, and working with the Sudanese and Kurdish National Human Rights Institutions. Francesca regularly trains the judiciary and prosecutors on international standards. She is on a number of expert panels, including the UN Security Council's list of experts.
Tina Fahm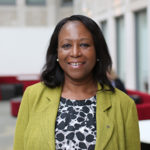 Tina Fahm is the CEO of a consulting firm which advises on governance, risk management and compliance in sub-Saharan Africa. With over 30 years' experience in audit and scrutiny, her specialist areas include due-diligence, transparency, anti-corruption, and sustainability standards of financial and corporate institutions.
From 2005-14 Tina served as a governor of the Westminster Foundation for Democracy, the UK's leading democracy building foundation working to strengthen parliaments and support greater democratic accountability in developing and fragile states.
Tina is a governor of the London School of Economics and Political Science and chair of the School's Audit Committee.
Richard Gledhill
Richard is a climate change specialist, with more than twelve years international development experience, working with a range of donors and multilateral agencies.
Until 2013 he was head of climate change services at PricewaterhouseCoopers LLP, leading their work on climate and forest finance, climate policy and green growth. His clients included DFID, the Norwegian International Climate & Forest Initiative, GGGI and the World Bank. He also advised the World Economic Forum on climate policy and finance, and in 2010-11 led their working groups on financing sustainable land use and scaling renewables
Richard is a non-executive director of the Natural Environment Research Council.