New ICAI review – The current state of UK aid: A synthesis of ICAI findings from 2015 to 2019
20 Jun 2019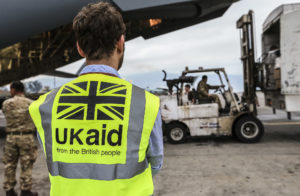 ICAI is today publishing its review on the current state of UK aid, based on findings from 28 reviews, four follow-up reports and a number of other reports in the 2015-19 period.
The past four years have been a time of change for UK aid, with many more departments now involved in delivering aid. The UK aid programme is being called upon to enhance the UK's global role and influence and support new priorities, such as promoting mutual prosperity, with far-reaching implications that are still being worked through.
The review welcomed DFID's strong commitment to the 'leave no one behind' principle but said that so far, other aid-spending departments have not embraced this commitment.
It warned that the redistribution of the aid budget between departments has led to a growing focus on large middle-income countries, driven by security, climate change or economic goals, which risks a reduced focus on poverty and 'leaving no one behind'.
The review also found that the UK has demonstrated on many occasions that it can be highly influential in shaping the international response to global crises such as Ebola in West Africa, especially when it contributes technical expertise and evidence, but highlights concerns that some of the most pressing global challenges – particularly climate change and antimicrobial resistance – call for greater urgency and intensity of action.
Find out more here.