New ICAI commissioners start today
1 Jul 2019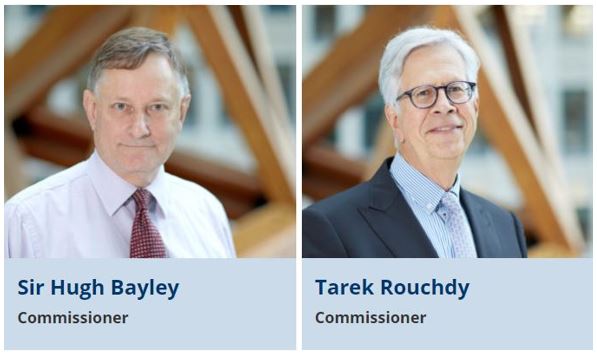 Sir Hugh Bayley and Tarek Rouchdy officially start their four-year term as ICAI commissioners today.
They join chief commissioner Dr Tamsyn Barton, who took up her post early after the previous chief commissioner, Dr Alison Evans, left ICAI to join the World Bank Group in December.
Tamsyn, Tarek and Hugh will lead ICAI until June 2023, as the commission continues to scrutinise how well UK official development assistance is spent across all government departments.
The commission has already announced its first set of phase three reviews and discussions have started about which areas of UK aid spend will be reviewed by ICAI next, taking into account ICAI's online consultation and feedback from stakeholder roundtables. These will be announced in due course, after consultation with the International Development Committee.
New commissioner, Tarek Rouchdy, said: "I am extremely pleased to be starting my post as an ICAI commissioner and would like to thank Tamsyn and the ICAI team for the warm welcome.
"I look forward to drawing upon my experience working in internal audit and fraud investigations in my previous development and multilateral roles to assist ICAI over the next four-years."
New commissioner, Sir Hugh Bayley, said: "I am delighted to be joining Tamsyn and the team.  ICAI has a strong track record, but government spending is always under pressure so it's vital for us to keep showing how UK aid can be spent more effectively.
"After 14 years as an MP on the International Development Committee, I'll need to get used to being on the receiving end of their questions."
Learn more about ICAI's newest commissioners here.